Expert Kitchen Faucet and Shower Head Repair Advice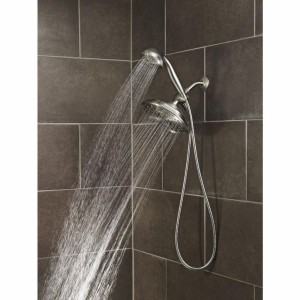 Is a kitchen tap or shower head faucet dripping at your home? Leaks from kitchen faucets, bathroom taps, and shower heads cost homeowners hundreds of extra dollars every year in wasted water. In fact, the Environmental Protection Agency (EPA), reports that broken faucets can waste as much as 250 gallons each month when the faucet only drips once per second. When you do the math, that's 3,000 gallons of wasted water every year. In Southern California, where drought conditions exist, wasting so much water is unacceptable.
At My Moorpark Plumber Hero, we want to help you get your leaky faucets repaired quickly to save money and protect valuable natural resources, but also to avoid additional plumbing problems that can be costly to repair.
Nothing Beats Expert Shower Head Repair
Don't let a leaky shower head keep you up at night. While leaks are annoying, they can also signal a bigger problem with your plumbing system. Shower heads tend to collect sediment and block water from passing through. This can lead to corroded seals and other parts of the fixture, which will cause leaks. That little leak could turn into a major shower of problems if it's not looked at quickly.
Is Bathroom and Kitchen Faucet Repair Economical?
The bathroom and kitchen are the two areas in a home that experience the most use and, therefore, the most wear and tear. Over time, faucets can develop leaks that need your attention. Sometimes repairs are possible. Other times it's not cost effective. Homeowners who are constantly calling a Moorpark plumber for bathroom or kitchen faucet repair may want to considering kitchen or bathroom faucet installation.
Installing a new fixture not only fixes the problem, but it can change the feel of a room instantly. Nothing upgrades a kitchen or bathroom more than a new faucet. Today, beautiful fixtures can be bought inexpensively and installed the same day by a 24 hour plumber in Moorpark.
Your Bathroom and Kitchen Faucet Professionals
Whether you need shower head repair or faucet replacement, give My Moorpark Plumber Hero a call today. We offer affordable repair and replacement service performed by licensed plumbers near you that is always 100% guaranteed.
Call today for more information!